Lions Clubs International MD Convention 2018
Friday 4th to Sunday 6th May 2018
Hampshire Court Hotel, Centre Drive, Great Binfields Road, Chineham, Basingstoke, RG24 8FY
Sat Nav for RG24 8FY may take you to a loading area behind the hotel!
RG24 8TP will take you to Binfields Close, just west of Centre Drive.
4 days until MD Convention
Lions MD105 2018 Convention programme to include:
Friday (day) – Council of Governors
Friday afternoon – Registration and Exhibitions in the Hampshire Court
Friday Evening – Cabaret evening at the Hampshire Court with hot international buffet and top class entertainment by Matt Black. Dress smart casual
Saturday (day) – Registration, Exhibitions and Session 1 & 2 of Convention at the Hampshire Court
Saturday (day) – partners outing to Winchester including guided tour of the Cathedral or guided tour of the City (further details)
Saturday (evening) – Banquet & Ball at the Hampshire Court. Dress formal. By popular demand we bring back DJ Scottie from Blackpool 2017
Sunday (morning) – Session 3 of Convention and close
Sunday (afternoon) – Council of Governors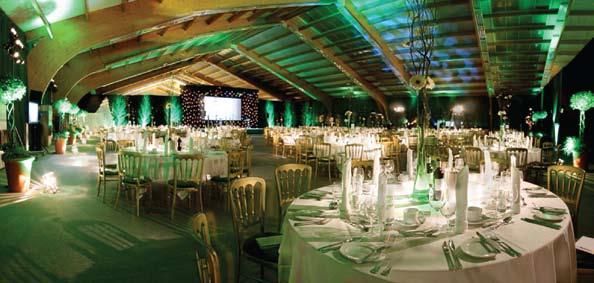 Welcome from the Chair of the Host Committee
Welcome to Basingstoke for the 2018 Convention in the South of this Multiple District on the ancient Wessex Way from the 2018 Host Committee.
We have chosen this hotel in that it is rather unique in its ability to turn 5 indoor tennis courts into a top class Conference and Entertainment venue capable of seating up to 1500 people in a flexible seating and layout configuration.
Besides the business sessions and your AGM (Annual General Meeting), which is why we are coming together here, we are offering the well known Matt Black from Dorset as entertainment on the Friday evening (www.matt-black.org). Matt has appeared before at District 105D Conventions and is well known throughout the South of the country as a brilliant all-round entertainer who will enthral you with his musical ability and his humour. The Host Committee are working with the hotel to put together a truly international hot buffet to reflect the make-up of our organisation.
During the business sessions on Saturday there will be an organised partner's trip to Winchester with its Cathedral and quaint shopping areas but we will also give you details of local attractions in and around Basingstoke should you wish to make your own arrangements. These range from the famous Festival Place shopping Centre to a gin distillery (Bombay Sapphire in nearby Whitchurch) and the famous Milestones Museum locally where you can go back in time as far as Victorian times and experience how things were.
Finally on Saturday evening is the Banquet & Ball with fine food and selected wines. On the basis of "if it ain't broke, don't fix it", we have brought back that superb entertainer from MD Convention Blackpool 2017, DJ Scottie, who has agreed to come down from the North west of the country and entertain us again (www.djscottie.co.uk).
Finally, please remember this is a Bank Holiday weekend so the rates that have been negotiated with the hotels are also valid on the Sunday night if you wish to stay over an extra night and explore the countryside more.
Further details will be added to this website as time progresses; from 1st July 2017 you will be able to book your hotels by contacting your choice from the hotel list provided. Our intention is that you will be able to book all other functions and events online by 1st November.
My very experienced fellow committee members and I look forward to welcoming old friends and new to Basingstoke, May 2018.
Yours in Lionism
Mike Hendy, Chair MD2018 Host Committee